Swing Speed Radar with Tempo Timer For Golf
Main
The most affordable, portable instrument available for measuring clubhead swing speed and tempo time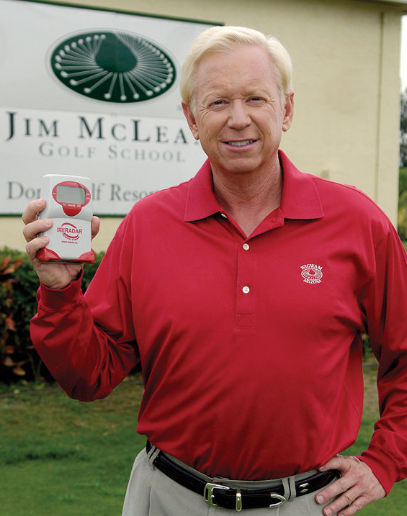 The Swing Speed Radar with Tempo Timer (SSRTT) is basically two instruments in one. When used on the driving range, or during practice rounds, the immediate feedback of these two inputs provided by the SSRTT, along with the ball flight characteristics, will help establish a benchmark by which a golfer can monitor swing performance, optimize swing mechanics, and monitor swing consistency.
Players can measure their swing speed, determine their speed for optimum performance, monitor their swing consistency and select the club characteristics that best suit their swing.


Increased swing speed corresponds to increased ball distance. However, over-swinging can produce inferior results, 'it's not how hard you swing but how well you swing'.


The Swing Speed Radar provides real time velocity feedback that assists players and coaches/instructors in measuring performance improvement and in trouble shooting swing mechanics.


The Swing Speed Radar with Tempo Timer compliments tempo training by measuring a golfers' actual Tempo Time consistency, from club takeaway to ball contact, to one hundredth of a second.


It has proven to be the tool of choice for professional golf instructors and clubmakers.


No need to adjust settings—it's ready to use. No need to attach device(s) to the clubhead or shaft. No need to hit an actual golf ball—use a wiffle ball, Birdie Ball, sponge ball or equivalent to simulate a real ball.


The Swing Speed Radar is used and endorsed by many professional golf players and coaches, like Jim McLean, the 1994 PGA National Teacher of the Year and owner of the Jim McLean Golf Schools.


Buy Now!