Swing Speed Radar For Golf
Main
The most affordable, portable instrument available for measuring clubhead swing speed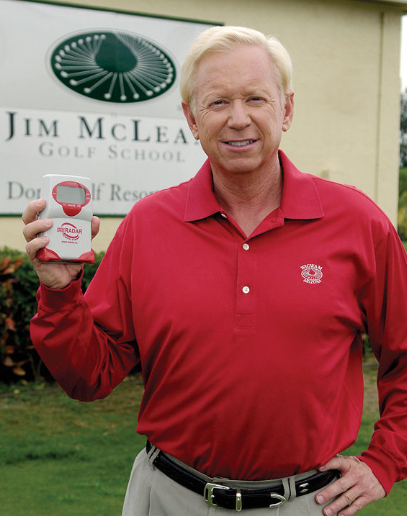 The Swing Speed Radar is a small, affordable velocity sensor using Doppler radar technology for measuring the swing speed of golfers. It measures golf clubhead speed to help players optimize their swing mechanics and to improve their distance, control and accuracy.
Increased swing speed corresponds to increased ball distance. However, over-swinging can produce inferior results, 'it's not how hard you swing but how well you swing'.


Players can measure their swing speed, determine their speed for optimum performance, monitor their swing consistency and select the club characteristics that best suit their swing.


The Swing Speed Radar is a valuable aid for players of all ages and skill levels. Coaches enjoy the immediate feedback provided by the radar to reinforce instructions.


No need to adjust settings—it's ready to use. No need to attach device(s) to the clubhead or shaft. No need to hit an actual golf ball—use a wiffle ball, Birdie Ball, sponge ball or equivalent to simulate a real ball.


It has proven to be the tool of choice for professional golf instructors and clubmakers.


The Swing Speed Radar is used and endorsed by many professional golf players and coaches, like Jim McLean, the 1994 PGA National Teacher of the Year and owner of the Jim McLean Golf Schools.


Buy Now!